VIDEO TESTIMONIALS – DOCTORS & CLIENTS
April Steiner Bennett, Olympic Pole Vault
In 2008 I qualified for the Women's Pole Vault on the USA OLYMPIC Track and Field team. Knowing that I had severe and painful nagging hamstring issues, I still competed and ended up 8th in the world at the Beijing Olympic Games. It wasn't until after this Olympics that I found PEMF. My injury was so bad, (an avulsion fracture of the head of the Biceps Femoris on one hamstring, and a tear in the head of the Biceps Femoris on the other hamstring) that my training was at a standstill, and my Olympic dream was being tested. PEMF PMT has allowed me to fully recover in a timely manner and I NOW have another chance at another Olympics. The 2008 Beijing Olympics brought the dream into a reality, but the PEMF PMT keeps my body strong and more than healthy enough to train hard and compete even harder as I head into the next Olympic Games. This PEMF PMT is a MUST for every athlete and training camp.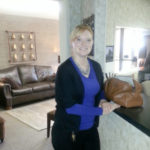 Angie Sjaarda
About 18 months ago I was diagnosed with a rare condition called Urticarial Vasculitis. It's inflammation of the blood vessels so therefore it is incredibly painful. I could barely walk, my joints hurt, and I was carrying about 15 extra pounds from all the medications that I was taking and retaining water. My doctors did not know what to do with me because, supposedly there is no known cause for the disease and they do not know how to fix it. My doctors did not know what to do. I was referred to the Mayo Clinic, there they did their own tests, so going through three more biopsies, 25 different blood tests and chest x-rays and still no answers. Being upset and not knowing what to do my father mentioned going to Dr. Unruh for an adjustment. I explained my condition and the medications I was taking to Dr. Unruh and he mentioned to me the Pulse Magnetic device, so I figured why not. I started getting the pulse sessions three times a week, and after the first session I was feeling better. If Dr. Unruh did not suggest the pulsed Magnetics I would be considering going on disability at the age of 29. As I look back I feel silly that I did not mention this sooner to Dr. Unruh. I could have saved thousands of dollars. Thank you Dr. Unruh and PEMF for being the solution to my problem.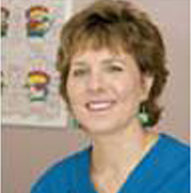 Carrie Wagner, M.ED, CRR
Our Knoxville Reflexology Group specializes in alternative treatments for chronic pain and disease. I have been using the PEMF machine in my practice since Sept. 2008 with tremendous success and quick relief for my clients' severe neck, shoulder, knee and back pain. Acute injuries seem to respond the best.
One man scheduled an hour treatment for a sore back from too much gardening the day before. He could not stand up straight at all.  He wanted to test his ability to move and check his pain level after a 20 minute treatment and he was amazed. He had gone from a 10 to almost zero pain.
We are also seeing results with other treatments:
We have seen progress with a 14 year old autistic/brain injury client who has been using PEMF regularly for over 6 months.  His progress has been gradual, but his misfiring seems to have improved the most.
A dialysis client has improved their blood work with just three treatments.
We have many more success stories.  In short, I recommend PEMF Therapy to all practices.

Dr. Curtis Ficenec, DC
I was personally involved in a bad motorcycle accident 4 years ago that left me crippled up and disabled. The Ortho team was able to save my right leg. In just 2 treatment sessions with the PMT 100 device I wasable to alleviate almost 100% of the pain. This device has helped me get back a productive life.
Can you imagine a device that can provide your practice with a GREAT source of secondary stream Income and offer noticeable pain reduction for your patients? I believe that any practice without this technology will be left behind.

Dr. Ronald Peters, MD, MPH
Your body has about 100 trillion cells and each of them depends on the flow of ions, or energy, in and out of the cell, which in turn creates a magnetic field. This dance of electromagnetic energy governs cellular energy production, which in turn allows the organs in your body to orchestrate the unfathomably complex wonder of your body, resulting in the experience you call life. When the electromagnetic field of any part of the body is disturbed, we experience dis-ease, which is often felt as pain, inflammation, swelling, fatigue, disorientation, depression, and the wide range of physical and psychological illness and injury.
Pulsed Magnetic Therapy (PMT) is a revolutionary treatment that produces healing at the cell level. Magnetic therapy creates bio-currents which improve the flow of blood and oxygen to the tissues and the flow of ions and nutrients into the cells, thus improving cellular bioenergetics and healing.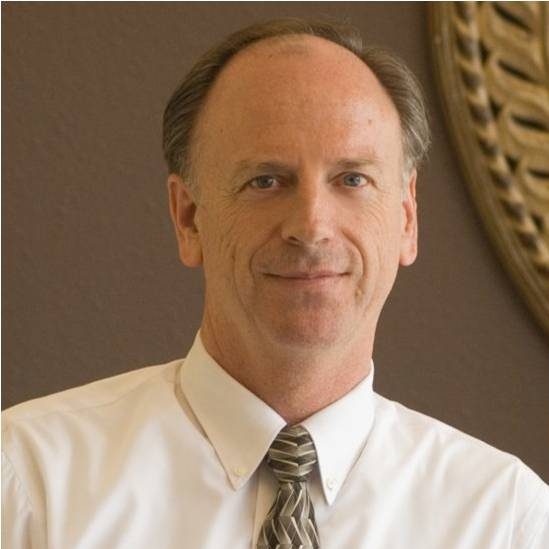 S. Shuel, DC
I've had a PMT-PEMF 120 in my clinic for ten months now. My staff and I call it the money maker. If I could only keep one modality and had to part with everything else, hands down I'd keep the 'Money Maker' over anything.
R. Mize, MD
I was concerned about purchasing the PMT-120 for practice. So, I offered every patient one free session. To my surprise, my monthly payment was covered on the very first day as a result of several people purchasing package plans. Business has continued to increase. Now I can't afford not to have the PMT-PEMF 120.